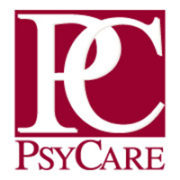 Vanessa Brocco, MS, PCC
Professional Clinical Counselor
Licensure
Professional Clinical Counselor
State of Ohio Counselor, Social Worker and Marriage & Family Therapist Board
Education
Youngstown State University – Master of Science in Education – Counseling
Kent State University – Bachelor of Arts – Cum Laude Degree – Psychology
Professional History
My professional work experience has been varied. Vocational rehabilitation was my first experience in assisting individuals with securing community based employment. The position involved assessing strengths and limitation in addition to securing community services individual may need to achieve their goals. As a Licensed Social Worker, I also worked with individuals with most significant levels of emotional distress in developing daily living skills at home and in the community. My professional experience has also included working with women and children who have been victims of domestic violence. This area includes counseling, working with the legal system, public speaking, and community service coordination. The care and safety of children and reunification of families was a focus of my employment through the Children Services Board. My current focus as a Professional Clinical Counselor has included psychotherapy with children, adolescents and adults.
Specialties
I have received specialized training in:  individual therapy, children and adolescents, and adults, family therapy, group therapy, anger management, mood disorders including depression and bipolar disorder, anxiety and panic disorders, psychotic disorders including schizophrenia, post traumatic stress disorder (PTSD), developmental disorders, attention deficit hyperactive disorder (ADHD), social phobia, work related injuries and chronic pain. My recent focus has been working with military veterans.
Professional Objectives
My personal objective in counseling is to help individuals obtain a level of functioning that promotes human dignity through concepts of self esteem, self worth and hope for a better future. Whatever the experience, whether it is trauma or difficulty addressing daily stressors, it is my hope that it can be faced by each individual with courage and strength by gaining insight and increasing coping skills.
Theoretical Orientation
Listening and providing supportive encouragement in a non judgmental atmosphere is vital to extend to the individual with whom I am working. I believe it is also important to address all parts of the human person; intellectual, physical, emotional and spiritual.  Cognitive Behavioral Therapy is also used to assist clients in changing behaviors through gaining insight into perceptions, emotions and behaviors. The use of play therapy with both children and adults helps the individual in the expression of feelings in a non threatening manner. EMDR is a treatment modality that helps individuals address trauma, depression and anxiety, and other emotional related issues.
Certificates/Special Training
Play Therapy
Eye Movement Desensitization Reprocessing (EMDR)
Domestic Violence
Professional Affiliations/Memberships 
Eastern Ohio Counseling Association
Honors Day for Superior Scholarship
Outstanding College Student of America 1988-1989
Golden Key National Honor Society Membership
Burdman Group recognition by fellow employees for outstanding performance in 1998.
Commissioner's Club 1998
Ohio Rehabilitation Services Commission Pathways Program
Counselor Achievement Designation – 1996, 1998, and 2000