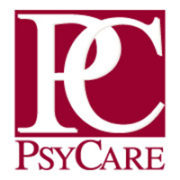 Natalie Grabowski, MA, LPCC
Licensed Professional Clinical Counselor
Licensure
Licensed Professional Clinical Counselor
Education

John Carroll University – Clinical Mental Health Counseling, 2013
Cleveland State University – Psychology, 2008
Professional History

Natalie Grabowski, M.A. has been a Licensed Professional Counselor in Ohio since 2013 and a Professional Clinical Counselor since 2015.
Natalie interned at Advanced Psychotherapy Services in Wickliffe, OH, seeing individuals who struggled with sexual addictions, and H.O.P.E. Counseling in Parma, OH, where she counseled adults who had gone through either federal or state adjudication for substance abuse offenses.
Natalie has also volunteered as a sexual abuse advocate for the Cleveland Rape Crisis Center for those that have survived sexual assault. Natalie has worked as a Crisis Clinician for Beacon Health in Lake County to assess individuals for emergency psychiatric care or lower levels of psychiatric services.
In addition, Natalie has also worked with adolescents and children (and their families) during her time as an in-home therapist in Cuyahoga County at Cleveland Catholic Charities. She also worked as an office-based clinician in Geauga County–working with adults, adolescents, and children at Ravenwood Health.
Specialties  
Trauma
Addiction
Anxiety & Stress Management
Depression
Bipolar Disorder
Marital Issues
Personal development
Self-esteem & self-care
Mental health counseling
Adult individual counseling
Career & life path counseling
Adolescent individual counseling
Diagnosis & treatment of mental health disorders
Professional Objectives

"My goal for every person I work with is that they achieve inner peace and are able to work towards the goals in life they wish to achieve. I want to be a witness to the individual's life and provide guidance and support where possible. I wish to empower individuals to tackle the obstacles in their way and soothe the pain of the past."
Theoretical Orientation

"My theoretical framework relies heavily on existentialist beliefs, where people are the authors of their own lives. This means that every person has the power to shape their own future. With this, I utilize cognitive behavioral techniques, such as coping skills and cognitive reframing, as well as solution-focused and humanistic approaches."
Certificates/Special Training

Trauma therapy
Crisis intervention
Ethics
PsyCare Office(s) served: