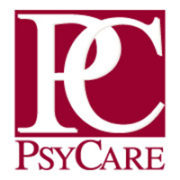 Jonathan Bland, M.S.W.
Licensed Social Worker
Howland Clinic
Struthers Clinic


Licensure
Licensed Social Worker
Education
Master's Degree in Social Work, Youngstown State University, 2016
Bachelor's Degree in Human Develop and Family Studies, Kent State University, 2012
Associate's Degree in Human Services Technology, Kent State University, 2011
Professional History
Jonathan has experience in case management and clinical social work with children, adults, and families. 
Specialties
Working with individuals, families, and school based programs.
Professional Objectives
"The past six years that I have been employed with PsyCare (2013-2019), I have been motivated to improve individual's and families' emotional/behavioral health. I have a special interest in working with children, families, and enhancing communal health."
Theoretical Orientation
"My theoretical approaches are derived from collegial and clinical practice, entailing Systems Theory, Strengths Based Theory, Social Learning Theory, Psychodynamic Theory, Cognitive Behavioral Theory, Problem Solving Task-Centered Practice, Narrative Theory, Eye Movement Desensitization and Reprocessing, Play Theory, and Crisis Intervention Model."
Certificates/Special Training

Kent State University Certificate of Achievement
Human Services Technology Assessment of Client's Needs Award
Professional Affiliations/Memberships:
National Society of Leadership and Success
Golden Key Member
Phi Alpha Member